Creativity Coaching
Would you like support to:
Explore how emotions and thoughts like fear, anxiety and depression get in the way of starting or developing your creativity?
Clarify your motivation for doing creative work?
Stop procrastinating about starting creative activities?
Develop a routine for doing your creative activities?
Change the direction of your creative practice?
Progress your creative work further?
Feel more fulfilled doing creative activities?
Feel good about sharing your work with others, whether commercially or non-commercially?
I offer a unique blend of Life Coaching, Creativity Coaching and Mindfulness Coaching on any personal, creative or work related issue of your choice, empowering you to discover and integrate who you are with what you do in order to realise your fullest potential.
I am a qualified Life Coach, Creativity Coach, Art Tutor and visual artist with over 28 years' experience working in education, mental health, visual arts and private practice, so if you are feeling stuck in your personal, creative or professional life, I may be able to help you free your artistic creativity and learn to live more creatively, and move forward to fulfill your potential.
As I am a member of both the Association for Coaching and the Creativity Coaching Association, you can be assured that the quality of my coaching is of a professional standard.
Creativity Coaching sessions are available daytime, evening and weekends, face to face, by phone or Skype. If you are interested, give me a ring on 01379 687360 to talk about your needs.
Issues we can work with include:
Working through the blocks, resistance, fear, anxiety and negative beliefs sabotaging your personal, creative and professional development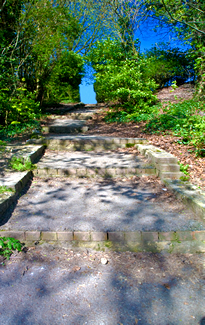 Clarifying what is really important, authentic and meaningful for you – what are your core values, aspirations, goals and beliefs that make life worth living and creative work worth doing?
Starting to do creative work or picking up doing creative work after a gap, maybe due to life transitions, career change, retirement
Using creativity coaching as a path for for healing, self discovery and personal development
Deepening and progressing your creative work
Professional development, marketing and audience development
Balancing creative work with other areas of your life, such as relationships, physical health, social and family life
What is Coaching in general?
Coaching is a confidential conversation between the coach and client in which as your coach I aim to support you in moving on from feeling stuck or frustrated with any issue in your personal and/or work life. The conversations we have together aim to help you clarify your issues, aspirations and goals, explore options for moving forward and put into action choices you arrive at for moving forward to fulfil your aspirations.
Coaching may also include becoming more aware of negative thoughts and self limiting beliefs sabotaging your development, and finding ways of turning these around that work for you so that you can then move on.
My role as your coach is to be totally non-judgemental and to support you in defining your aspirations, exploring options for moving forward, creating realistic plans and putting these plans into action. This may also include some honest self examination of anything preventing you moving forward - such as blocks and negative self beliefs.
Depending on your interests and wishes, I offer a range of methods from my training and background in

life coaching, mindfulness, meditation, therapeutic art, mental health and teaching to help you on your coaching journey.





What is Creativity Coaching?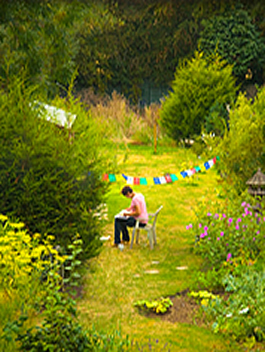 Creativity Coaching uses Coaching methods to help you focus on any issues - personal and/or professional – relating to moving your creativity forward. You may or may not be a professional artist - I work with anyone who has a sincere interest to develop both themselves and their creativity. There are many situations which bring a person to creativity coaching, including:
Wanting to find a way to sustain combining doing creative activity with chronic illness such as ME, MS, physical disability, clinical depression, stress etc

Not being able to get down to creative work, or sustain a routine or experiencing blocks, anxiety, depression or resistance about doing creative work

Trying to balance demands of family life with the need to find space for creative activity and support for this

Returning to creative practice after a break, feeling unfocused and maybe lacking confidence

Going professional with creative practice and not sure how to do this

Wanting support with professional development to move your business forward


Getting into creative activity on retirement or redundancy

Wanting to use creative activity as part of a path of a journey of healing or self discovery - this may include learning to live more creatively

Wanting creativity coaching or training as part of CPD or to help you understand and have experience of, creative methods that you can apply in your own work
You set the agenda, and I non-judgementally support you in your journey. Depending on your interests and needs, we can work at both deeply personal levels and also at very practical, nuts and bolts levels – they are not mutually exclusive and are often both needed!
To facilitate this, I offer a range of inspiring methods from many years' training and working in life coaching, creativity coaching, art teaching, therapeutic art, mindfulness and meditation. This means that at times we might use coaching methods, and at other times teaching or meditation methods may be more beneficial.
Who is creativity coaching for?
Anyone, you may be a professional or just wanting support for purely personal reasons. You may be at the starting post just wanting to start becoming more creative, or be picking up an interest you put down many years ago, or be wanting to express yourself but don't know how, or you could be a creative professional wanting to move on to the next stage of your development or feeling stuck or blocked.
Wherever you are at, creativity coaching can benefit you provided you are prepared to take ownership for moving forward and put effort into it.
What clients say:
"During my 3 day retreat you helped me to identify counterproductive habits that have been inhibiting my growth and I now see why over-focussing on certain ways of drawing and making has for so long been preventing me from moving forward. I felt that we made some real progress and that I left with a different outlook on what I want to get out of the next chapter in my life. Your experience as a practicing artist, teacher and coach combined with the fact that you wasted no time in getting down to what really matters to me meant that this was a very valuable 3 days and money well spent. Thank you!
I have felt great since coming home and my focus is now on finding a new home and bill paying job so that I can get moving in the studio. When ready I would certainly like to continue our sessions be it on the phone or another retreat day." - Georgina B, London
"From the first I found Zangmo welcoming, friendly, perceptive and attentive. She listened to me and observed me so well without imposing; was gently challenging and supportive throughout. An accomplished artist and teacher, Zangmo with her knowledge, manner, personality and experience in many areas gave me a very beneficial process to develop freedom in my art work.
Combining these techniques with some meditation I move forward with confidence; I can release myself from previous limitations. Thank you Zangmo." - S.M, Cyprus
"Zangmo has been inspirational and encouraging. Very often, I have doubts of my abilities to paint, but my time with Zangmo has shown me how I can understand and address these debilitating thoughts that can inhibit my creativeness and the need to express myself." - G.R, Kent

"These sessions have helped me to define my broad goals, to set short term targets and to find the confidence to expand and explore my work as a textile artist." - B.B, Norfolk
About Creativity Coach Zangmo Alexander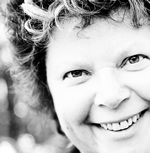 28 years' training and working in coaching, education, visual art, mental health, self employment and meditation enable me to offer you a wide range of coaching methods, including creativity coaching, mindfulness meditation, life coaching, art teaching and therapeutic art techniques to help creative people from a range of disciplines move through blocks and resistances, discover personal authenticity and meaning and ground these within everyday creative and professional practices.
I have a BA Painting from Brighton University, an MA in Fine Art with distinction from Norwich University College of Arts and a Diploma in Coaching (with distinction) accredited by the Association for Coaching. I completed an 8 week Mindfulness Based Cognitive Therapy Course with Bangor University and have been training in meditation within Tibetan Buddhism for 18 years. I am also a fully qualified art teacher and practising artist, with work in private collections in Europe and USA.

Mainly self employed throughout my working life, I have run several art businesses including being a dancer, illustrator, art publisher, seaside landlady and fine artist with a hybrid practice encompassing painting, photography, performance and digital media.
How to find out more or book a creativity coaching session with Zangmo Alexander
A range of options is available to meet your needs, and it is best to discuss these with me on the phone 01379 687360. For example, you can just have an individual session or series of individual sessions, or book a package of a block of sessions which is cheaper.
Sessions can be in person, by phone, Skype or email, and are available daytime, evening and weekend. Length of sessions can depend on your needs, from one hour to several days. Concessions are available, please phone me for details.
To find out if creativity coaching could benefit you, ask any questions and discuss your needs phone me, Zangmo Alexander on 01379 687360.